T
he Ship
: 
Constructed in 1835 in Great Britain, the Dongola is 35 meters long with two lateen sails. 
Maximum number of passengers, 9. 
Number of cabins, 5: One suite for two persons (1 queen bed or 2 singles) includes a terrace and a spacious seating area. Two double cabins for two persons each (1 queen or 2 singles) and one family accommodation for three persons consisting of two joined cabins (1 queen bed and 1 single bed).  
All the cabins are decorated in colonial style with oriental and Egyptian touches. Each one offers a wardrobe, an en-suite private bathroom, and high quality mattresses that guarantee a good night's rest.  
The large sundeck provides ample space for relaxing in comfort and enjoying the landscape of the Nile valley, where time stands still. 
Breakfast, lunch, and dinner are included, and drinks are available in a relaxing lounge-bar.  Room service is available 24 hours a day.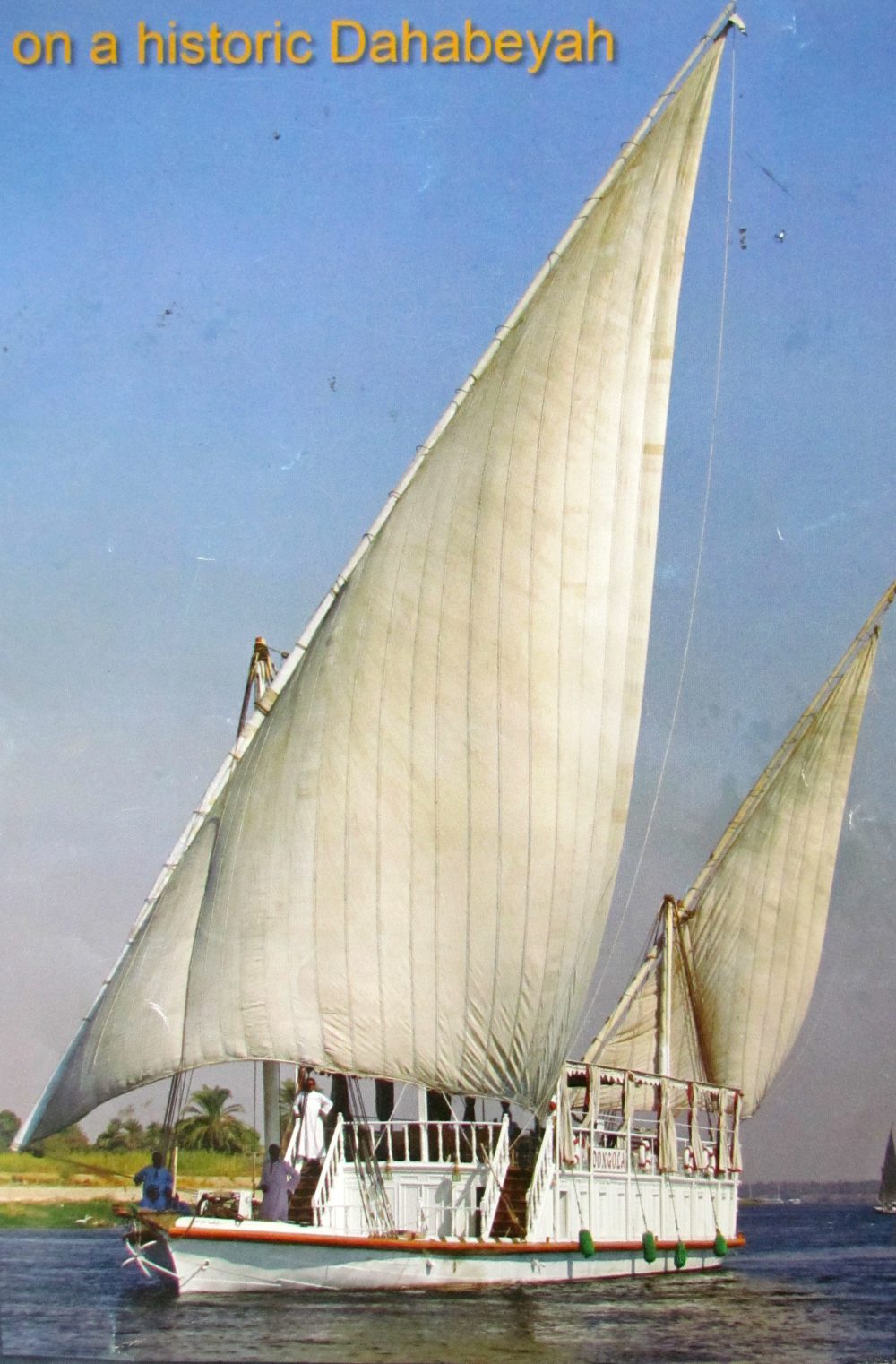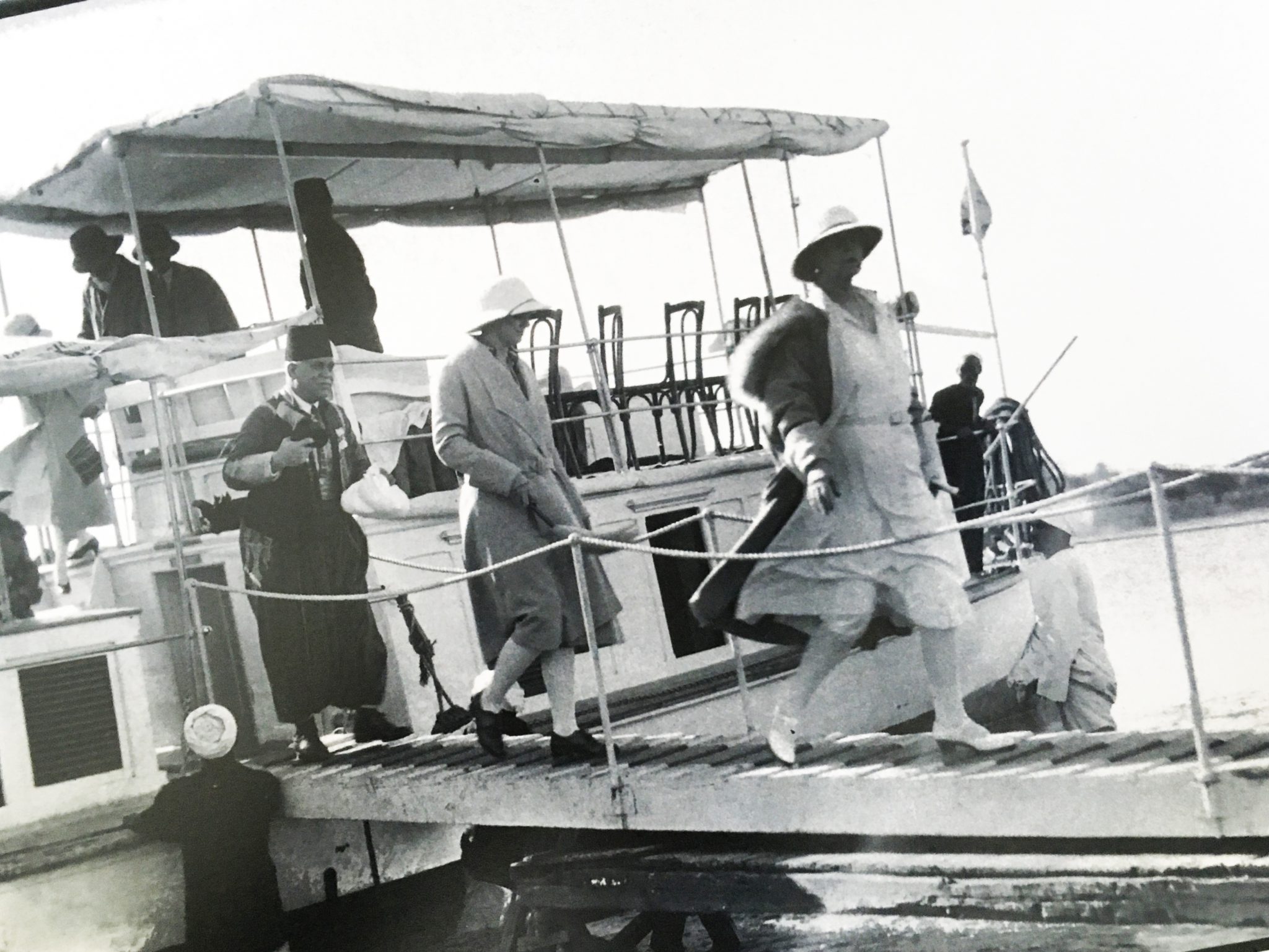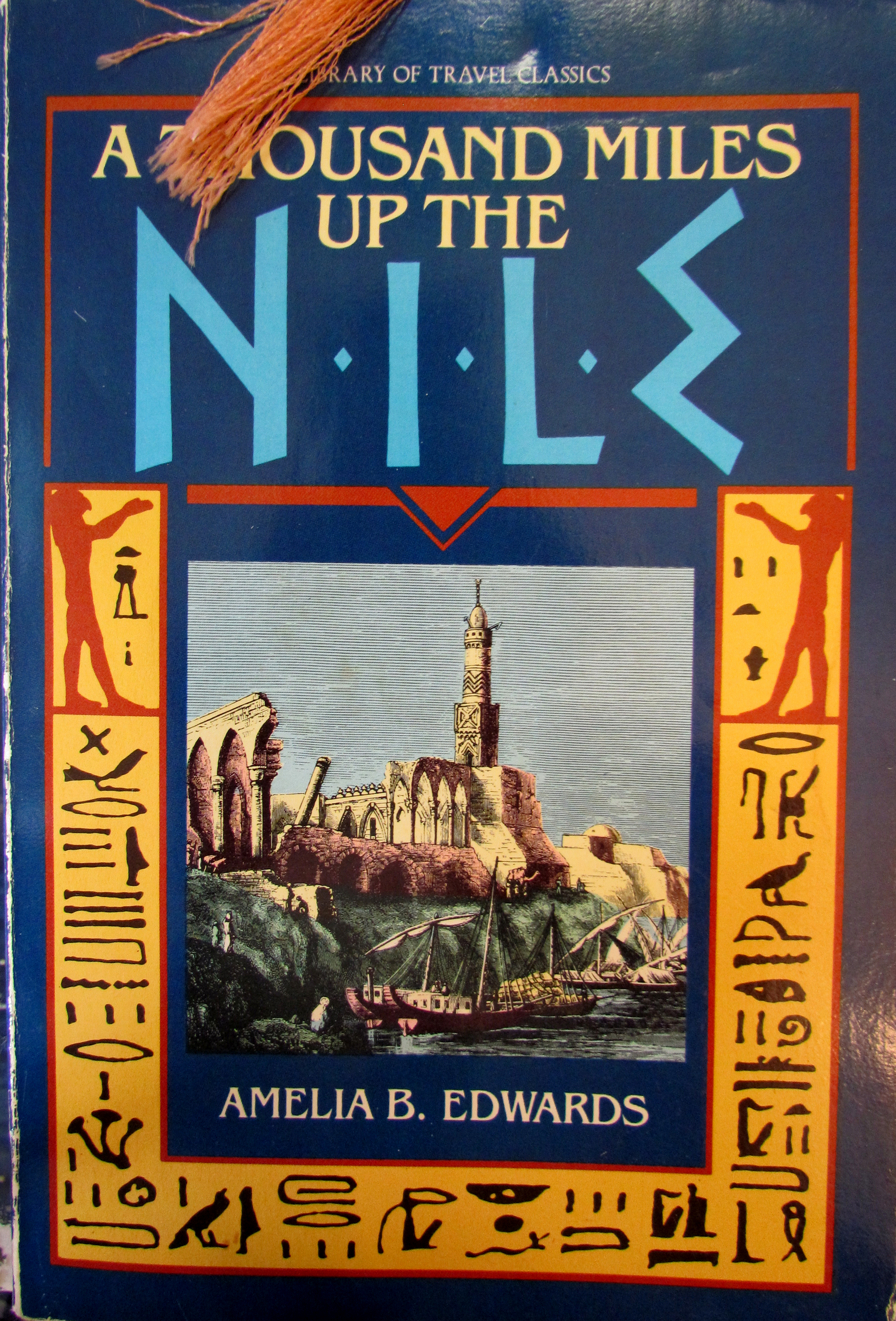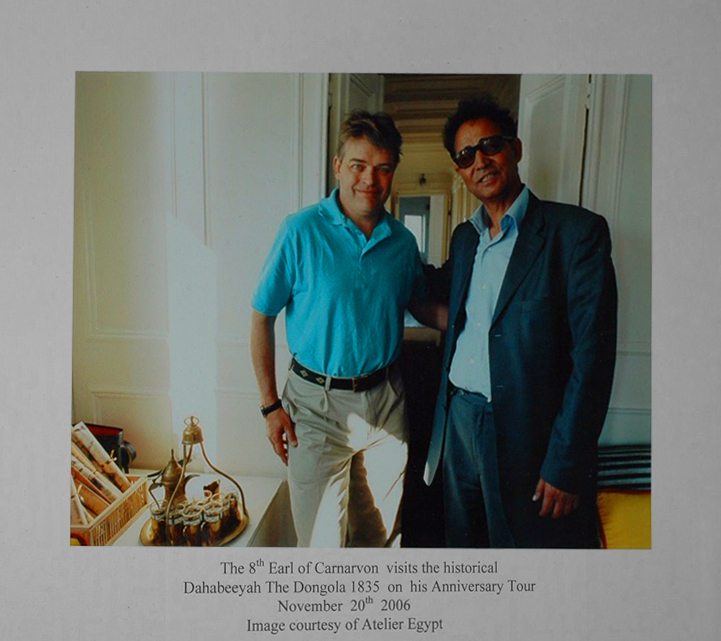 The Ship
'
s 
History:
 The Dongola was the site of a royal reception for Empress Eugenie in 1869 while she travelled through upper Egypt during the opening of the Suez Canal.  In 1877, the now famous Dongola was mentioned by Amelia B. Edward's in her book, "A Thousand Miles up the Nile".  Later, the Dongola became the private yacht of Sultan Hussein Kamel, then the ruler of Egypt (1914 – 1917). 
 The Dahabeya Dongola is inextricably linked to the adventures of the great explorers and archaeologists who loved Egypt, and in this sense it is the most historical Dahabeya sailing the Nile.  Thus, when the eighth earl of Carnarvon, whose great grandfather, together with Howard Carter, discovered King Tutankhamen's tomb, visited Egypt in 2006, he made sure to spend time on the Dongola.